Fashion Enhancement is available at level 52. NOTICE: The objective of this feature is Enhance the 3 slots which you use to equip Fashions, it DOES NOT Enhance a particular Fashion.  
Enhancing a slot will consume your Fashion (or Fragment) for good, please think twice before acting.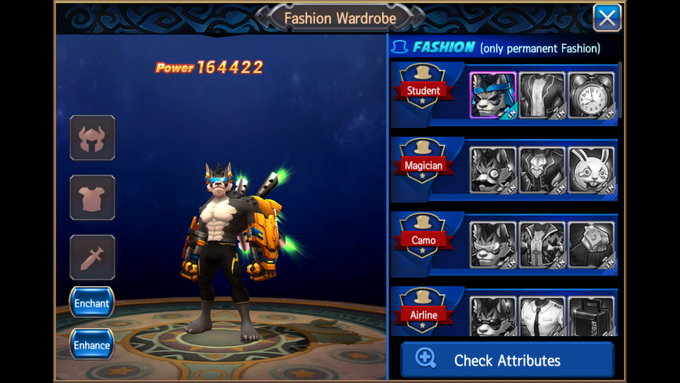 1. Now each slot of Fashion (Head, Body and Weapon) can be enhanced by using permanent Fashion or Fashion Fragment.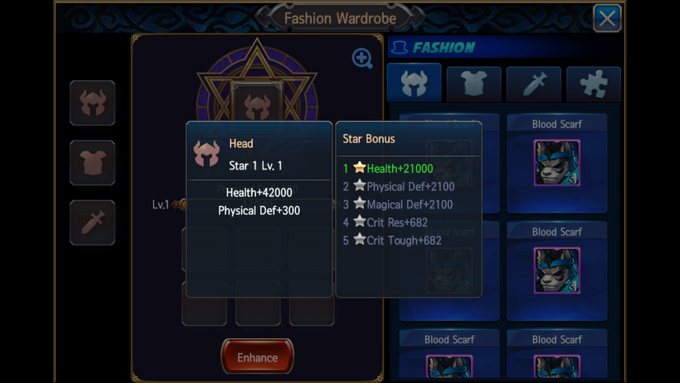 2. The higher the enhancement level and star, the stronger the boost. When a slot gets enhanced, you will receive extra permanent boost regardless which Fashion you choose to equip at the moment.
Star 0 Lv. 14 = Star 1 Lv.1 ( you have to increase your level to get star)