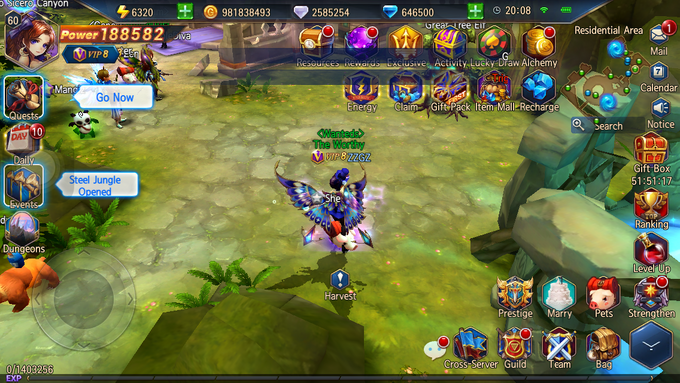 1. Prestige System is available at Lv.30. Tap the button at the bottom right corner of the main screen to find it.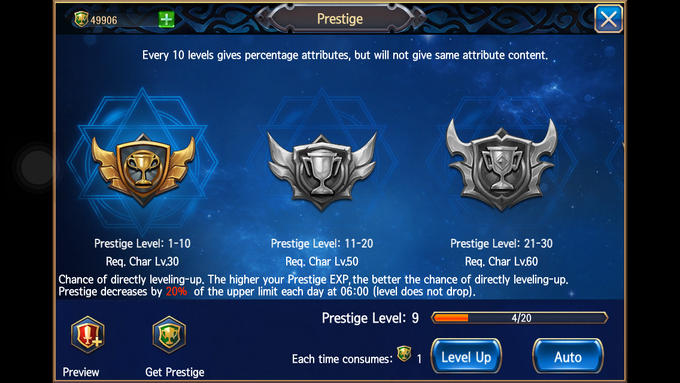 2. You can earn Prestige points and use it to level-up Prestige level in order to boost your attributes substantially.
3. In the leveling process, you have a chance to get direct leveling-up. The higher your Prestige EXP, the better the chance of directly leveling-up.
4. Prestige exp decreases by a certain extent each day at 06:00 (Prestige level does not drop).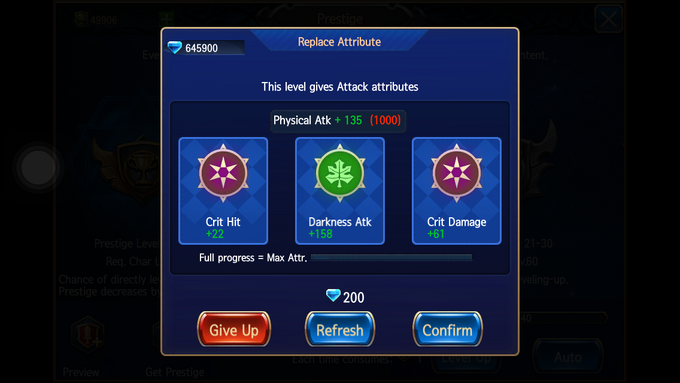 5. Every time your Prestige level Increases, you will get a chance to choose one of three random attributes to boost your power. If you are not happy with the three choices you got, you can use diamonds to refresh them. Some levels give only Attack attributes, some levels give only Defense attributes, some levels give both.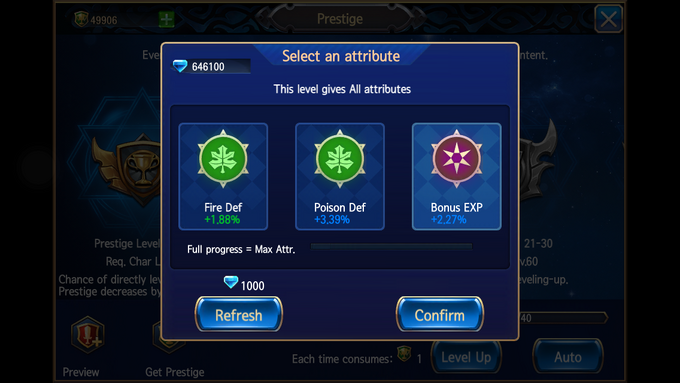 6. Every 10 levels gives percentage attributes, but will not give same attribute content. Please choose them wisely.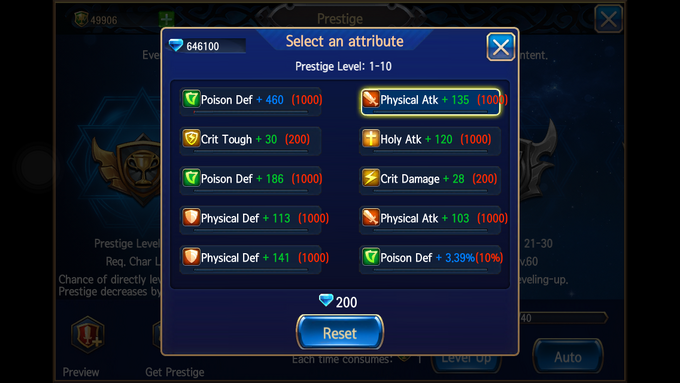 7. Tap the Symbols of Prestige Level, you can check the attributes you gained from every 10 Prestige level, and reset them if you are not happy with the results.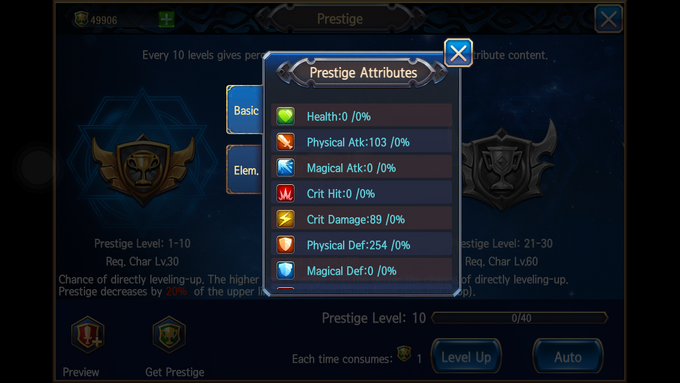 8. Tap "Preview" button to check all the attributes you gained in total from your current Prestige level.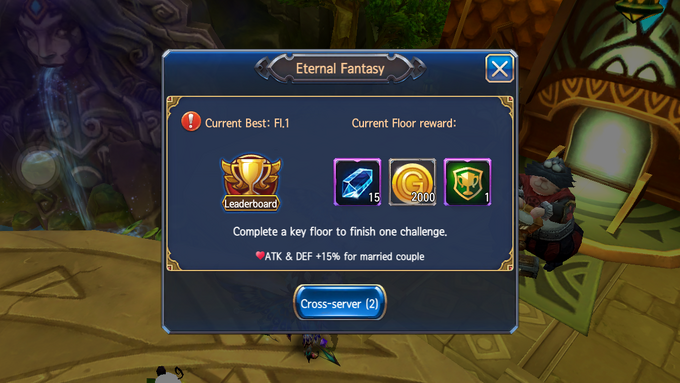 9. You can earn Prestige points from Eternal Fantasy and other special events.