Acquisition
Edit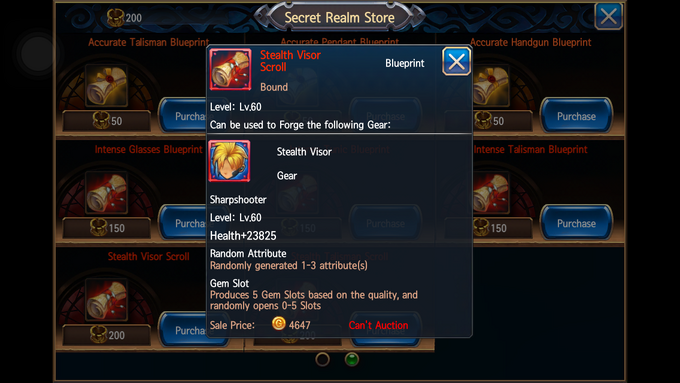 1. Secret Realm Store sells 2 Blueprints (Helmet and Talisman) of level 60 Red Gear Sets.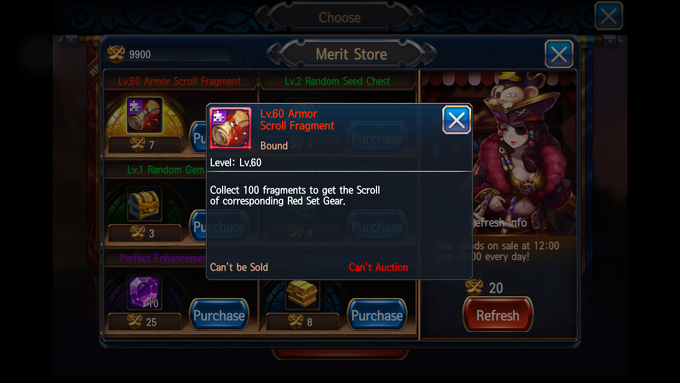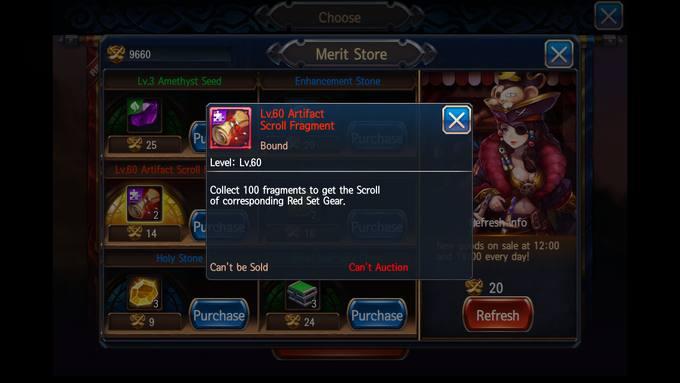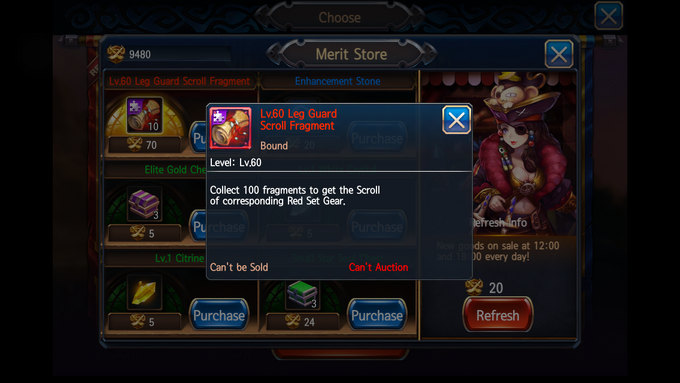 2. Merit Store randomly sells 3 kinds of fragments of Blueprints (Clothes, Shoes and Artifact) of level 60 Red Gear Sets. You need to collect 100 fragments to combine into one Blueprint accordingly.
3. The Blueprints of Finger and Weapon will be available during special events, please stay tuned.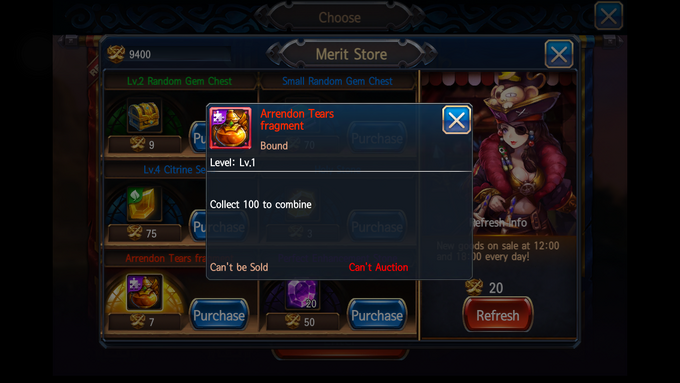 4. Merit Store also randomly sells "Arrendon Tears fragment", which is a key ingredient of forging level 60 Red Gear Sets.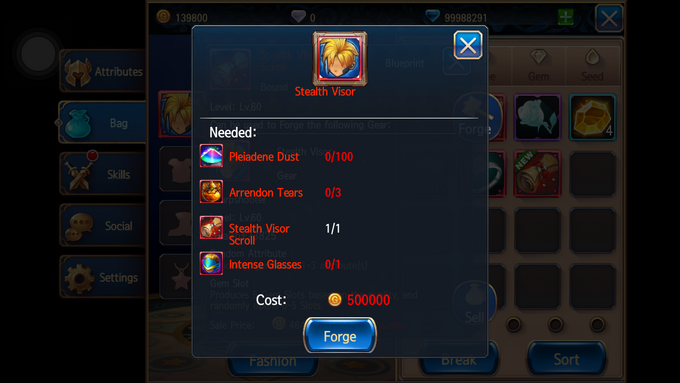 5. Forging level 60 Red Gear Sets also needs Normal level 60 Red Gears, please check http://sword-of-chaos.wikia.com/wiki/Red_Gear about how to get them.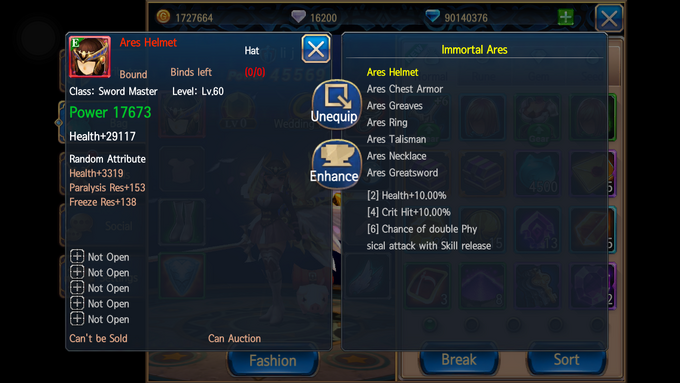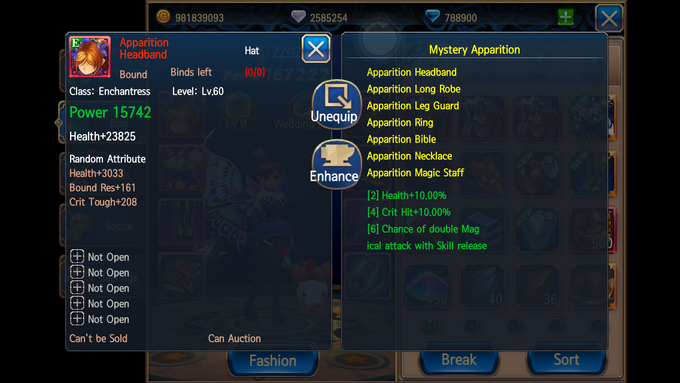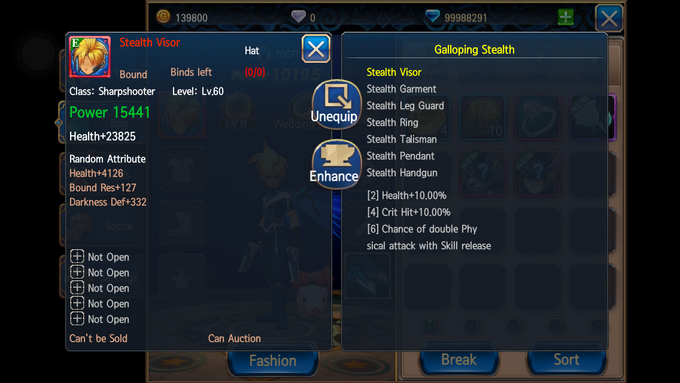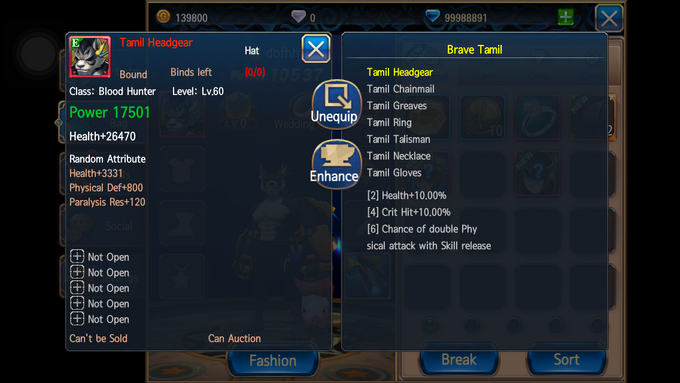 6. Check above 4 pictures (Sword Master, Enchantress, Sharpshooter, Blood Hunter) for Set Bonuses of wearing level 60 Red Gear Sets.
Needed Material Summary
Edit
Here you can see the currency amount of the materials you need to Forge a Lv60 Red Gear Set BluePrint to a Lv60 Red Gear Set. If you're looking for Lv60 Red Gear Materials, then refer to: Red Gear Needed Material Summary. The stated amount counts for one gear.
Start from already having Lv60 Red Gear
Lv60 Red Gear Set BluePrint
Secret Realm Store
Merit Store
Hat, Talisman
Armor, Leg, Artifact
Currency:
Amount:
Currency:
Amount:
Secret Realm Fragments
200
Secret Realm Fragments
0
Honor Points
0
Honor Points
0
Hero Points
75000
Hero Points
75000
Merit Points
2100
Merit Points
2800

Start from scratch
Lv60 Red Gear BluePrint & Lv60 Red Gear Set BluePrint

Secret Realm Store,

Secret Realm Store

Secret Realm Store,

Merit Store

Honor Store,

Merit Store

Hat, Armor, Talisman
Armor
Leg, Artifact
Currency:
Amount:
Currency:
Amount:
Currency:
Amount:
Secret Realm Fragments
350
Secret Realm Fragments
150
Secret Realm Fragments
0
Honor Points
18000
Honor Points
18000
Honor Points
42000
Hero Points
112500
Hero Points
112500
Hero Points
112500
Merit Points
2100
Merit Points
2800
Merit Points
2800